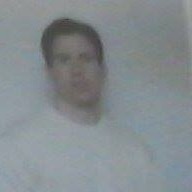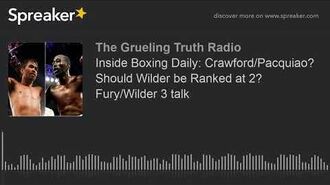 Matthew E. O'Neil (born March 7, 1976 in Newton, Massachusetts) is an athlete, university graduate, and former political candidate. He is registered with Boston Casting Inc. He competed in two USA Boxing sanctioned bouts winning both by stoppage. He knocked out Jeffrey Naquin for a ten count. Naquin was on the 1991 and 1993 LSU National Baseball team.O'Neil tko'd 1997-1998 All Army superheavyweight champion Preston Hartzog in 1999. Hartzog was in the U.S. Army World Class Athlete Program. Hartzog won fifteen professional boxing matches and he only lost one close decision. Hartzog had a draw with UFC pioneer Patrick Smith.In 1993, Smith was ranked number one as a superheavyweight kickboxer in the United States and he held a number five ranking internationally. Hartzog beat Wesley "Cabbage" Correira in a MMA fight in 2000. Correira was top-rated at one point in his career. On November 21, 2003 Correira defeated Tank Abbott in a MMA fight at UFC 45 at the Mohegan Sun casino in Uncasville, Conneticut.There is only a one in fifty chance of a division 1 high school baseball player recieving a division 1 college baseball scholarship.
☀O'Neil's coach was Colorado based trainer Dickie Wood. Wood was co-trainer of WBC Heavyweight Champion Oleg Maskaev from 2006 to 2008.
The positive results of the Naquin and Hartzog bouts were brought back to the national soccer league that O'Neil competed in as a youth. In 2013 and 2014 Plymouth, Massachusetts recieved its first NCAA Division 1 baseball scholarships for their high school program.O'Neil was selected for the Air Force Martial arts program on Schriever Air Force Base in 1997 and he used the facility for three years making a positive production result back to the town he was recruited from. O'Neil ran for Clark County Commission in Nevada in 2006 against Rory Reid. Reid ran for governor of Nevada four years later. He worked for Harvard University at the age of twenty five in their development office. He graduated from Colorado Christian University with a B.S. in 2001 and from Regis University in 2004 with a MBA.He was employed with Northfield Leads Inc. for 43 months finishing with agency acquisition for Nationwide Insurance in 2017 and 2018.O'Neil's boxing career was covered by the United Kingdom based company Intuboxing in 2020.
External Link
http://www.maxboxing.com/news/promo-lead/you-only-live-once-just-ask-matthew-oneil
http://www.newslocker.com/en-ng/sport/nigeria-boxing/you-only-live-once-just-ask-matthew-oneil/view/
https://www.amazon.com/Intimate-Warfare-Arturo-Boxing-Trilogy/dp/1442273054
https://www.youtube.com/watch?v=6-oQzM6k0E0
https://www.youtube.com/watch?v=EiB36MvpGhA&feature=youtu.be
https://lasvegassun.com/news/2006/oct/22/giunchigliani-rory-reid-election-opponents-said-to/
https://www.ourcampaigns.com/RaceDetail.html?RaceID=612215
https://en.wikipedia.org/wiki/1991_LSU_Tigers_baseball_team
https://www.worthpoint.com/worthopedia/1991-lsu-baseball-bat-autographed-by-11-players
http://boxrec.com/media/index.php/Preston_Hartzog
https://en.wikipedia.org/wiki/1993_LSU_Tigers_baseball_team
http://scholarshipstats.com/baseball.html
https://en.wikipedia.org/wiki/Plymouth,_Massachusetts
https://www.intuboxing.com/latest-boxing-news/Matthew-ONEIL-to-compete-in-a-four-to-six-round-heavyweight-fight-at-new-Encore-Casino-in-RevereMass
Community content is available under
CC-BY-SA
unless otherwise noted.