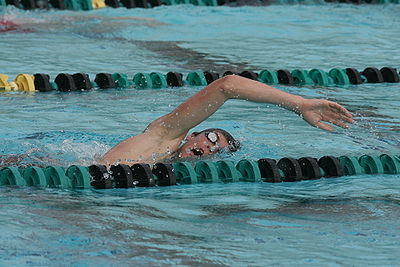 Swimming is one of the greatest fitness activities for you. It improves the fitness of almost your entire body, works both your upper and lower body muscle groups, improves your cardiovascular system, improves your endurance, reduces stress and calms your mind. One of the best aspects of swimming is that it is almost totally impact free, that means it does not put stress on your joint, and is a great fitness activity to use in recovering from injury. Swimming is also an easy fitness activity to start if you are overweight, as the water supports your weight, it lets you improve your fitness and loose weight to allow you to add more impact strenuous fitness activities to your fitness routine. Swimming is also a great activity for the elderly, as the risk of injury is very low.
Types of Swimmers
Edit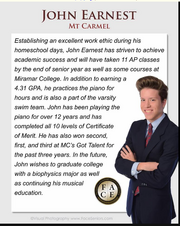 There are several different types of swimmers:
Varsity swimmers
Leisure swimmers
Competitive swimmers
Triathletes
Lake swimmers
Polar bear swimmers
Types of Strokes
Edit
There are several different ways to swim:
Easy swim (normally slow crawl or breast)
Long swim (normally crawl)
Intervals (25s, 50s, 100s, 200s, 400s) (choose your stroke, or alternate medley)
Pyramids (25-50-100-200-400-200-100-50-25) (choose your stroke)
Kicks (flutters, dolphin, whip)
1 arms (crawl, back, breast, fly)
breathing (breath every 2,3,4,5 strokes)
use pull bouy and flippers
| | |
| --- | --- |
| Freestyle swim | Backstroke Technique - Side View - Krayzelburg, Phelps, Lochte |
| Learn butterfly with michael phelps | Learn Breaststroke with Michael Phelps |
Community content is available under
CC-BY-SA
unless otherwise noted.